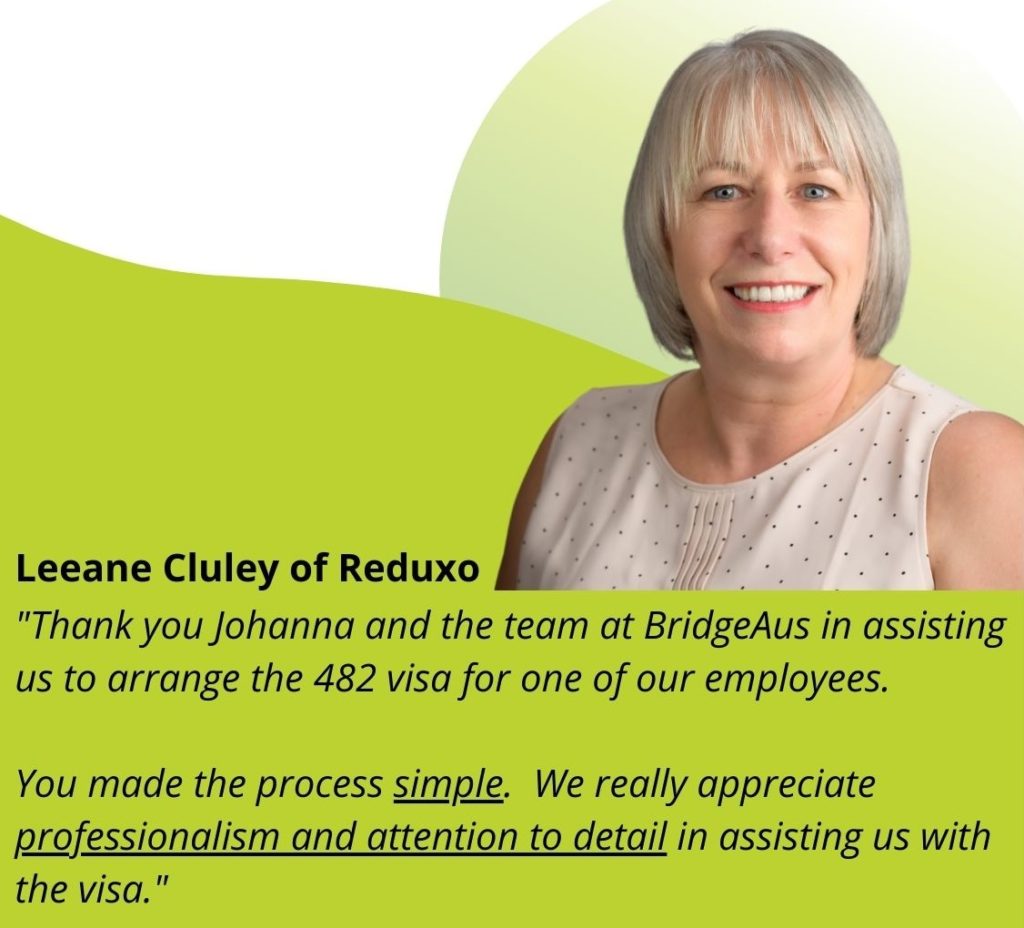 We provide advice and assistance to employers who are looking to sponsor a foreign employee or for individuals who are offered sponsorship by their employer. 
Here are the different types of Employer-Sponsored visas.
Temporary Skills Shortage (TSS) 482 Visa
Employer Nomination Stream (ENS) – 186 Visa Transition Stream
Employer Nomination Stream (ENS) – 186 Visa Direct Entry Stream
Skilled Employer Sponsored Regional (SESR) – 494 visa (replaced RSMS 187 visa on the 16th of November 2019)
Each visa has a different set of requirements for the visa applicant and the sponsor. Here are some of the criteria:
You should have an employer who is willing to sponsor you on any of these visas. This is a mandatory requirement for all the visa types enlisted above.
Your occupation should be on the skills occupation list for the visa you are applying for.
You should satisfy all the criteria for the visa you are applying for. This includes the age, qualification, skills assessment, work experience requirements, and more.
Your employer/sponsor should satisfy the sponsorship and/or nomination criteria. This includes evidence of business operations in Australia, a genuine need for the position, labour market testing, salary requirement and more.
To find out your eligibility for any of these employer-sponsored visas, it is best that you book a consultation with any of our Registered Migration Agents. Note that we do charge consultations at $165 for a 40-minute session. This amount gets back to you as a discount on our application assistance fee if you sign up with us.  Chat with us or email us at info@bridgeaus.com.au to book your consultation.
Check out this video about working in Australia.  This was recorded a few years ago but some of its concepts may still be applicable today.  You can get advice based on the most up to date Migration legislation during our consultation session