"Thank you very much BridgeAus for assisting me through my visa application process. You have been very helpful."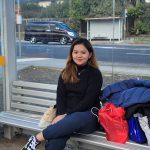 "I am really glad to have come across BridgeAus. I would definitely have uncertainties about my visa application without them. Thank you for your patience and guidance.
I would recommend BridgeAus to my family and friends when they need assistance and suggestions."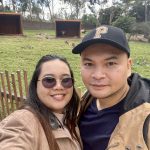 "I'm so grateful for making me and my partners' dream in Australia possible.

Kudos to all!!"
"Being part of the BridgeAus family was a privilege. I worked with them for 2 years as an employee and I'm so grateful for all the opportunities they have given me. Thus, I was both an employee and a client and I really enjoyed working with them, plus all the perks that the company provided me Ms. Johanna, Ms. Iris, Ms. Grace, Charmei and to all the team, who also became my family throughout this journey. Thank you so much for your help since day 1 of my application!
"December 2022 we engaged BridgeAus assistance for our Tourist Visa Processing to Australia. Within 2 weeks from lodging the application we got our Visa Grant."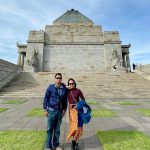 "We are thankful for the fuzz free transaction. Shaine and the rest of the team are very attentive and professional in handling our Visa Application. We are happy to work with them for our future Aus plans."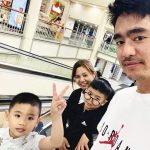 "My 408 VISA just got granted! Big thanks to the BridgeAus team, especially Ms. Johanna Nonato, Charmei Napatang and Sophia Muzones."
"We received friendly assistance and a simplified explanation of the process. Their expertise, knowledge, and attention to detail are exceptional and made the whole process less stressful. I am really pleased with their services and would highly recommend them! Looking forward with our PR visa application."
"I commend BridgeAus for their exceptional professionalism and efficiency in processing my mother's TOURIST visa. They displayed a remarkable level of competence and expertise, and their attention to detail was truly impressive. I never once had to worry about the status of my mother's application, as they kept me informed every step of the way."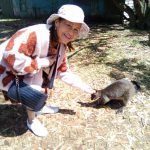 "Bridgeaus is truly committed to delivering quality service and ensuring that their clients' needs are met. I cannot thank you enough for your invaluable assistance in this matter. Your kindness and generosity have truly made a difference in our lives, and we are deeply grateful for everything that you have done."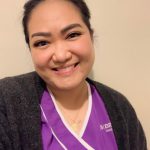 "BridgeAus were able to provide a good strategy for my case and was a success. I appreciate all their efforts, professionalism and knowledge on my visa application. I wish them success so that they can continue to help others more like me."
"Anxiety, confusion, and despair were all coming at me at the same time when my PR visa application got complicated. I consulted with two migration agencies before I Bridgeaus. The first agency did not reply to me and the second one refused to take my case since they did not do my student visa application. Johanna was the only one who was able to answer my question. Johanna, and her team Charmei, Sophia and Shaine were all responsive to my questions."
"My family and I are happy to continuously use your service. Thank you for helping me to fulfil my Australian dreams. Highly recommended!"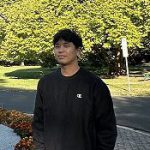 "I want to thank the BridgeAus Team for making my Immigration Visa Processing journey very pleasant. "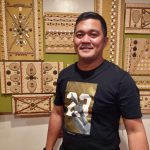 "Thank you so much BridgeAus for making my dreams starting to be realized. God bless BridgeAus! I highly recommend BridgeAus to help your Australian dream to become reality. The approval of my visa was such a huge Christmas gift to me and my family. I feel so good and overwhelmed to received my visa. I was so over the moon when they inform me that finally my visa has been granted. "
"I would like to thank the BridgeAus team for helping me process my Visa, even if takes a little longer due to pandemic. The BridgeAus team especially to Ms. Sophia, Ms. Charmei, Ms. Shaine, Ms. Vanessa, Ms. Julie and also Ms. Faith were easy to work with, very patient in scrutinizing my documents for it to be finally be approved, very helpful and easy to be communicated."
Thank you to Ms. Johanna and BridgeAus team for the hard work and dedication to helping me achieve the first step in my career path and my son's dream to study in Australia.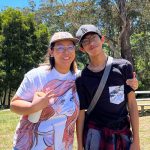 As your first client from Dubai, I'm extending my gratitude to Miss Johanna and her team at BridgeAus. I am certainly recommending BridgeAus to my family and friends!

Cheers to future great success!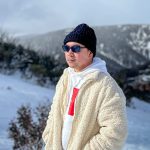 Great, professional, and highly recommended migration agency with amazing and very patient staffs. I am pleased for their full support throughout my entire visa processing journey. From GRADUATE to PR VISA granted the smoothest way possible.
Thank you BridgeAus Migration Consultancy team. I would definitely get your assistance again in the near future.

We would recommend BridgeAus to everyone who wants to come here in Australia for their excellent service.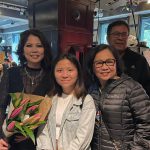 We would like to express our gratitude to Ms. Johanna and the team for helping us throughout the whole application process. They were really patient and professional with everything and we are so blessed to have them. They were very thorough and hands on which really made the process easier.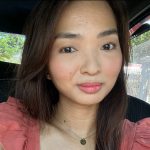 My partner and I are happy with BridgeAus' assistance. Atty. Johanna, Ms. Iris, Catherine, and Charmei are pleasant and easy to work with.
We asked a lot of questions, and they were able to answer our concerns. We're glad we chose them. We were surprised I received the grant earlier than expected.

Can't wait to spend the holiday season down under!

One of the best decisions I have ever made is contacting Ms. Johanna and I highly recommend BridgeAus when it comes to Australian visa application. See you Australia soon!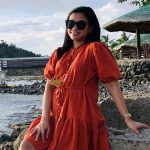 It feels good to finally be able to receive a grant after years of waiting. Thanks to everyone in BridgeAus who helped me with my visa application. Special thanks to Iris for all of her advice but I really think that her cover letter has helped strengthen my application. Also, to Charmei and Catherine for being so patient with all of my emails.

They worked as a team and they deserve all the credits. We made an investment and it's back in just over a month.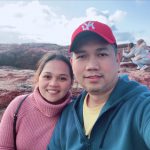 It is our pleasure to recommend BridgeAus Migration Consultancy to all of our friends who need their expertise. Once again, thank you very much, Miss Johanna.
I would like to thank Miss Johanna and her team for making the process and obtaining our 491 VISA application without any difficulty. Her agency has amazing knowledge of the requirements and paperwork needed for the application. Excellent, trustworthy, and hardworking team. Due to the pandemic, it may have taken longer, but we made it without any problems.
Another good news! Visa granted for my mother after helping me with my sister's visa!

We are so happy!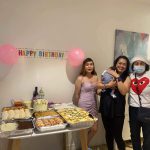 A big thank you to BridgeAus and especially to my agent Charmei and Ma'am Johanna! They are a fantastic agent. They are always there to help us and support us. Great professional. Thank you again for your service!

I will highly recommend them to anyone who's trying to get your family to Australia
I would like to extend my appreciation to BridgeAus Team in processing my 186DE. Johanna, Shaine and the team were very approachable and have answered all my questions. Without BridgeAus' help I wouldn't be able to get my Permanent Residency!
We highly recommend BridgeAus for their good assistance.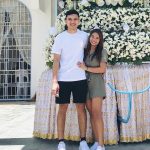 Thank you BridgeAus Team especially to Ms. Johanna together with Ms. Iris and Charmei for responding to all our queries and helping us for our visa application. Thanks a lot for your hard work and professionalism my husband and i are happy and excited for our vacation.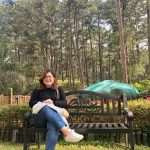 Thank you Ms. Johanna and the BridgeAus team for the assistance in fulfilling my dream. It is a life changing success and I am extending my gratitude to Ms. Charmei Napatang and Faith Fullon for being very responsive and efficient when it came to the process.
We are so glad and grateful to Ma'am Johanna and the team of BridgeAus for their professionalism, undying support, and amazing service for my PARTNER VISA.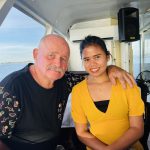 My application is at high risk of refusal but Ma'am Johanna and the team did their very best to fulfill my dream to live here in Australia. I am now a permanent resident. My husband and I are very happy and blessed for the early gift we received. Thank you so much ma'am Johanna, BridgeAus team and everyone behind this successful journey. More power and GOD BLESS.

We highly recommend BridgeAus Migration Consultancy.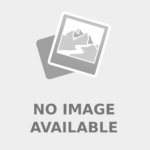 I knew from the start that I wanted a migration agent who will be matter-of-fact, strategic, and able to point out important nuances that may possibly make or break my application. BridgeAus was very professional and patient throughout my long student visa application journey. Through all of these, their responsiveness and excellence in service did not waver.
Ms. Johanna's reassurances and no-nonsense advice have helped me to remain focused and logical in my next course of action.

I am thankful that BridgeAus Migration Consultancy handled my application.
Great professional advice and service = great result, this is BridgeAus Migration Consultancy.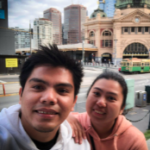 They have handled my offshore PARTNER VISA and granted for approximately 6 months of waiting period. My agent Ms. Johanna together with Ms. Charmei and Ms. Shaine were the people who professionally handled my offshore partner visa, they were very knowledgeable, fast, and patient with all my questions throughout the entire process.

I would highly recommend BridgeAus Migration Consultancy to anyone dreaming to live, study and work here in Australia - Hands down to the team, and Thank you.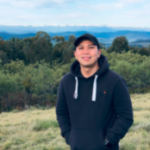 The whole process from day 1 until visa lodgement was great as they present all the possible options in a clear and systematic way. Straight to the point!
Would like to thank Ms. Johanna and the whole team of BridgeAus for their professional and amazing service in helping me to obtain my WORK VISA SPONSORSHIP. I am well informed and confident about each step of the application. They answered all my queries in a timely manner. Kudos to the whole team!!!

They came recommended from a friend and I would certainly recommend them to others as well. Again, thanks heaps!!!
The quality of their services and professionalism is top notched!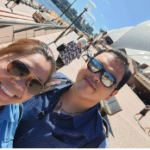 Ms. Johanna and the entire team of BridgeAus have assisted and guided us in every possible way with our off-shore PARTNER VISA application. They were very patient and understanding with our situation. It was the best decision to acquire their services. We highly recommend BridgeAus to everyone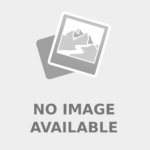 A big thank you for all your effort and dedication to my visa application. I'm glad to receive the news. Thank you for your professionalism and patience with me throughout this long process especially during this Covid-19 period. At times it was very exhausting and emotional. Thank you for your help when times were tough for us.
Ms. Johanna and her team are very professional. She listened to all our questions with no judgment. My partner and I are thankful to have met her. It feels as if our burdens were lifted. Ms. Johanna helped us realise what we really want and which path we're headed to.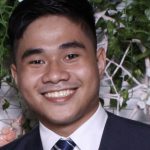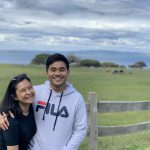 We are blessed to meet Ms. Johanna and her team.

To describe her as patient is an understatement as she's looked after us and our case like an older sister. I remember during our first meeting, she was so calm as we unraveled 2 years worth of our stress. Ms. Johanna laid out all our options and made it feel like a breeze.

She put us back on track and we are truly grateful for her and her hardworking team.
Thank you Ma'am Johanna and BridgeAus team for assisting us with me and my kids visa, from bridging visa down to temporary residents visa under SUBCLASS 461.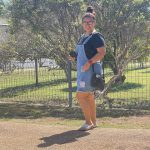 Me and my family are very blessed and happy to get those achievements through your help. Ma'am Johanna and her team are the best. They will assist you all through out the process.

They are legit, kind, supportive & responsive. I will highly recommend BridgeAus 10/10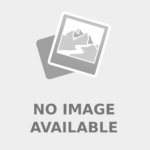 J. Pacuz-Gandia and Family
I want to express my heartfelt gratitude for all of your hard work and dedication to our nomination and visa application. I want to thank Max in particular for patiently responding to all of my questions and concerns. My family and I appreciate all of your assistance and advice.
My spouse and I are beyond pleased with the services and support that Johanna and her team provided to us. We initially thought we could complete the 186 VISA application on our own but, were we wrong!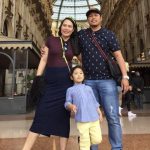 Johanna was there for us every step of the way through the application process. Johanna and her team provided exceptional guidance and support in collecting the best evidence for our application so that we completed all the requirements/documentation in good time.

Our permanent residency is now granted. You have given us the best birthday gift ever! Thank you, BridgeAus. You are truly a blessing!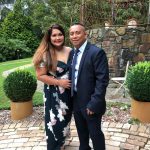 Sharon Ramirez and Leorante Espiritu
A big thank you for all your effort and dedication to our visa application.
I would like to express my appreciation for all your assistance in my DE FACTO VISA. We were so excited to receive the news. Thank you for your professionalism and patience throughout the long process. At times it was very exhausting and emotional.

Thank you for your supportive words when times were tough for us. Thank you all so much!
Thank you BridgeAus Migration Consultancy for the help and assistance in getting my visa.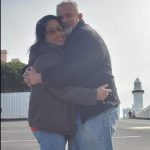 Jane Ocampo and
Bruce Wilson
I am deeply overwhelmed by your service. Aside from the fact that my case is a bit complicated, Bruce and I weren't sure where to start with our application. But Ms. Johanna walked us through the whole visa process with ease and answered all our questions thoroughly. Ms. Charmei and the staff has always been so cooperative and provided us support even to the smallest detail from visa checklist to proper documentation. And voila, visa approved quickly!

I truly appreciate your services and will definitely recommend you to everyone who is in need of all type of visas and migration related queries. You guys are the right people to get in touch with.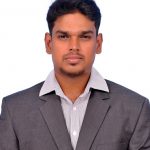 Johanna and the people at BridgeAus are good at what they do. They get the job done. They are very professional and they respond to your queries politely and without any hesitation.
I would definitely recommend Johanna!
Getting permanent residency is my ultimate goal. Thanks to BridgeAus Migration Consultancy I got mine approved almost stress free.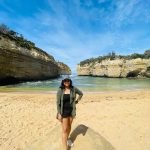 I started my visa application DIY, but because things are getting more strict and I could not catch up with migration process updates on top of my new job and uni assessments. I tried seeking professional advice from migration agents. It is only Johanna who actually showed and made me feel that what I'm worrying/wanted (PR) matters and she will help me through it. She took time and effort to explain the process, options and plan from the start. She showed and documented everything, and I highly appreciate that cause she actually involved me in the plan. Her team is always on top of things. I didn't have to follow up, they give updates even before I think about doing so.

Undoubtedly, very efficient and professional! Provides excellent service! and will definitely highly recommend to everyone!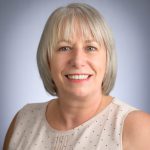 Thank you Johanna and the team at BridgeAus in assisting us to arrange a 482 VISA for one of our employees
You made the process simple, we really appreciate your professionalism and attention to detail in supporting us with the Visa. We would have no hesitation in utilising your services again and would recommend same to anyone looking for a migration agent. Thanks again Johanna.
A heartfelt thank you to Ms. Johanna Nonato. She has been supportive and approachable all throughout the visa process.


She demonstrated a personable approach and very professional. The best part was the fact that everything was taken care of.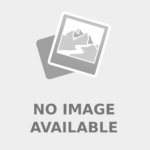 The speed of the application was faster than I ever imagined. I am still over the moon thinking about the moment she calls me and says I got my PR VISA already.

Thank you for everything!!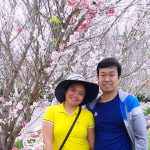 Our 491 VISA application went so smooth and we received the approval after 2 working days from the medical assessment of my son in the Philippines. Thanks to BridgeAus Migration Consultancy!
Ms. Johanna Bertumen Nonato is so responsive, very accommodating, and very prompt. Thank you also to Shaine and Max who guided us from our skills assessment application, EOI, QLD state sponsorship through to our visa application.

Don't hesitate to ask for assistance from BridgeAus for your Australian visa application. It's really worth it!
We are so glad and grateful to Ms. Johanna who helped us throughout the visa processing journey. Ms. Johanna and her staff were always understanding and professional when we first asked for help and guidance regarding the visa application. My partner was blessed to be granted a SUBSEQUENT ENTRANT VISA in just 41 days after her medical appointment.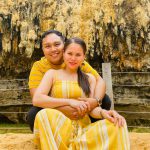 Carl Angelo Laride and Faith Ruchit Go
Thank you so much BridgeAus Migration Consultancy team. I highly recommend this squad for your future applications.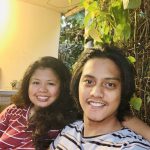 Ivy Mendez and
Keanu Enriquez
We feel blessed to have received the grant notice of our SPONSORSHIP VISA application. This may not have been made possible if not for the great team behind BridgeAus Migration Consultancy.
It's amazing how precise Ms Johanna was with giving advise on visa pathway. We are thankful to the team for helping us through our journey. They are very kind, understanding and are willing to help.

Through BridgeAus Migration Consultancy we are now living our dream here in Australia.
We would like to commend Johanna and BridgeAus for providing us excellent and efficient service.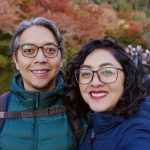 Johanna was accommodating, knowledgeable, and detail-oriented. She answered every question we had and looked for options for us. The entire team worked swiftly and sent out our applications in just two weeks. Three months later, our visas got approved and we are now Australian permanent residents.

Thank you BridgeAus!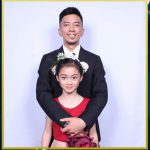 We got our permanent residency today.

It was a long run as Ma'am Johanna and her team were doing the best they can as I have done my part as well as their client. They act and treat you professionally. Answer all your questions, concerns and definitely produce the best results. Me and my whole family are very happy and thankful.
5 stars are not enough I'd give them 10 if I could. Thanks again BRIDGE AUSTRALIA TEAM
Our PR VISA were granted on New Year's Eve. Indeed a Happy New Year to me and my partner.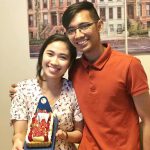 We never encountered any problem during the process and best of all asking their assistance was really worth it. We are very grateful to have BRIDGEAUS as our migration consultancy.

THANK YOU Johanna, Grace, teacher Mel and BRIDGEAUS team in helping us achieve our dreams in living and working in Australia. KUDOS BRIDGEAUS!!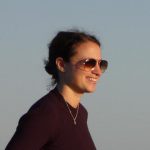 My experience with BridgeAus has been 10/10.

The process was very smooth, even despite everything going on with COVID-19. They showed excellent customer service keeping me updated along the way, and gave clear instructions on what I had to do on my end.
I would recommend them to anyone who wants a happy transition into Australia!
These past days, I was really anxious about my visa application due to the pandemic crisis. But, hearing this wonderful news that it was granted made my heart jumped out of happiness. It was definitely the right decision to choose Bridgeaus Migration Consultancy to process my visa.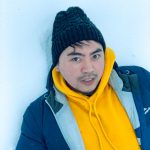 I am really thankful for your great support and effort during the process. It could have been a long and bloody visa process without all your help. Again, thank you to Ma'am Johanna Nonato, Ma'am Mary Chris Acsay, and Ma'am Shaine Montreal. To all people, family, and friends, Bridgeaus Migration Consultancy is highly recommended to those seeking for an Aussie dream!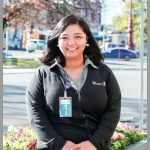 Katrina Cabalquinto Baraquiel
Choosing BridgeAus is equivalent to having a family supporting and guiding you throughout the process. It's comforting to know I'm not alone.
We live in such precarious times, with immigration laws changing every 12 months. Trusting the team is the best investment. My experience has been stress-free and I got my temporary residency approved in 10 months. Now, thanks to BridgeAus, I can stay in Australia indefinitely and not rely on my parents for money ever! Looking forward to permanent residency and a more secure future in record time.

Excellent service and highly recommended! Johanna and BridgeAus Migration team.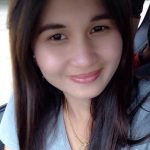 They were so helpful and informative, friendly and extremely professional staff ever. I was really thankful for the wonderful support from them.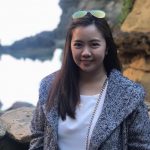 It was great news when I got my SKILLED VISA approve in just 33 days! I was overwhelmed and ecstatic when I got it. I am so thankful that I chose BridgeAus Migration Consultancy in fulfilling my dreams to work here in Australia as a registered nurse. They really listen and accommodate to their client's needs.
Thank you BridgeAus for constantly giving me updates. Thank you also for giving me honest answers to all my queries, you guys are really the best! Keep up the good work! I will definitely recommend BridgeAus Migration Consultancy to my friends and to people who need their visa processed worry-free.

PERMANENT VISA GRANTED!!! My heart is overflowing with happiness upon receiving the news from you Ma'am Johanna -> "PERMANENT VISA GRANTED".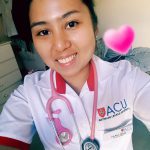 Thank you Bridgeaus Migration Consultancy team and to Ma'am Johanna for all your professional advice and excellent assistance. You made all of my visa process smooth and fast, like literally fast.

I will highly recommend Bridgeaus Migration Consultancy to everyone who is aspiring to study/live/work here in Australia.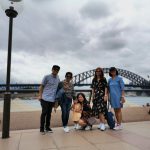 Katherine Balangue and Family
I would like to express my sincere gratitude to Miss Johanna Nonato and the whole staff of BridgeAus Migration Consultancy for helping us process the VISITORS VISA application of my daughter, sister, mother, sister in law and mother in law.
Miss Johanna has been very patient and accommodating with all my questions and concerns. All their hard work have resulted to visa approval of my family. We are all very grateful as we now enjoy our time together as a family and this means a lot to me.

Thank you Miss Johanna. All the best to BridgeAus. You certainly help your clients achieve their dreams.
We would like to express our deepest gratitude to Ms. Johanna Bertumen-Nonato of BridgeAus. You and your staff have generously shared your time and efforts with us and we felt your sincere dedication throughout this process.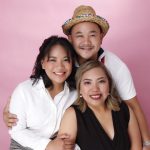 Ms. Johanna took away our worries as she explained each stage of the process. It was the most amazing moment when Ms. Johanna give me a ring on a Tuesday morning (15th Oct) to inform that we had been granted our visa. She remained polite, positive and professional from the start of our visa journey. We are very pleased we chose BridgeAus Migration Consultancy. Their knowledge, skills and understanding of the system is wonderful and took all our stress out of the process. We would like to share our feelings of joy with you.

Many thanks to you Ms. Johanna and may you continue becoming a blessing to many more clients! Cheers! Genevieve Pablo and Family SUBCLASS 190 VISA Granted 15th October 2019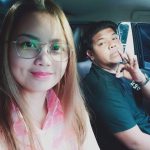 I am very blessed and thankful that I got BridgeAus' services. They are very kind and accommodating and are always there to guide me on my requirements. I got my visa in just a week upon lodging! Just have to wait for my Bf's approval and we're ready to go.
Thank you so much especially to Ms. Johanna! More blessings to you and your company. Cheers!
"I wanted to get a superior score in writing, so BridgeAus coached me in the different ways I could write a clear and error-free essay. But more than that, I was able to learn a number of summary-writing techniques without wasting a word. In the end, not only did I get an excellent score in the Essay—the rest of my PTE scores reached superior level as well!"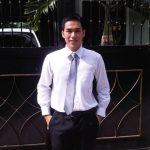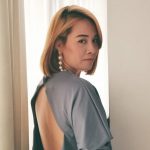 I had a great time during our PTE REVIEW. Thanks to my easy-going teacher Sir Mel. Our schedule was usually based on my available time and I was given practice materials prior to our scheduled lecture. At first I didn't understand the concept of every exam category but when I was personally coached how to answer problems, I realised that my mentor had already explained it to me in simpler terms.
Overall I was happy and thankful I got a very good score and proceeded with my visa application. Thank you Bridge Australia for all the help.
Having strong will and dedication will always bring you to positivity. Thank you BridgeAus for all the assistance and support you've extended to me. To the man with great wisdom, Sir Mel, thank you for sharing with me your brilliance which have made the PTE exam easier for me.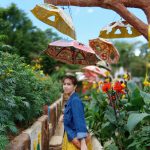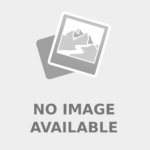 Choosing BridgeAus Migration Consultancy to act as our migration agent did not let me down. Thank you so much BridgeAus especially to Ma'am Johanna and her team for your exceptional service, expert advice and guidance throughout the complicated and stressful visa processing.
I honestly believe that from my experience this is the best money I have ever spent. My parents and I are very happy with the service we obtained from you.
I will surely recommend BridgeAus to my family and friends who are planning to step forward and wanting to find themselves in Australia.

A very trustworthy migration services. Again, thank you very much. SUBCLASS 485 and 1-YEAR MULTIPLE ENTRY VISITORS VISA in Aussie granted!
Got my visa grant yesterday! Woohooo! And that...I just wanted to express and share my happiness and satisfaction of what BridgeAus Migration Consultancy made to me and the people behind it.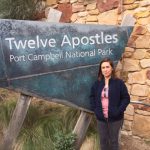 Ms. Johanna and team, thank you very much for a job that is very well done. So much thanks for your speed service and professional accommodating people, it was indeed an exemplary team performance! Will definitely recommend your support to fellow friends and colleagues who need visa assistance.

Its been a pleasure getting your services. Again, heap thanks to all! My heart is full! God bless you and BridgeAus team. May you never run out of people to help.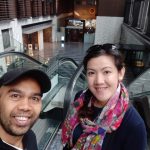 Johanna and her team are very professional from the start and end of the process. We are very grateful that we have engaged BridgeAus for helping us with our visa application requirements. They are very quick in responding to our questions and offered valuable advise that helped with the very quick visa approval.
We highly recommend their service to other's who need a reliable service. Will use them again for future requirements.
Our journey in obtaining our permanent residency was probably one of the most stressful situations I have encountered in my life. We migrated here in Australia October 2016 from New Zealand. Sadly, I made a mistake in the application which placed me down in the dumps. But a colleague recommended Ms. Johanna of BridgeAus. She was very considerate and accommodating through the process. I was getting anxious and impatient but Ms. Johanna was very encouraging. Through the whole ordeal, I found her to be very God-centered. Finally, our long-awaited journey of becoming Australian permanent residents arrived.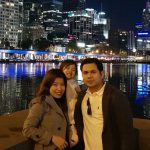 We are very grateful to the Lord for hearing our prayers. And of course, to Ms. Johanna and her team for all their efforts in guiding us all throughout this journey.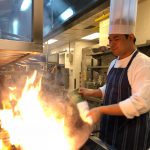 I have always dreamed of being a chef in Australia. And seeking visa assistance from BridgeAus is one of the greatest decisions of my life. Ms. Johanna will find the best visa option for you by mixing and matching your credentials and make things possible.
She will answer your concerns and take away all the confusion with the choice that I made. I will always be thankful to the team for their all out support and patience. After 6 months from lodging of my 489 VISA. It is now finally approved! I can now fulfill my dream of working and living in Australia.

Thank you Johanna and the BridgeAus team.
I'm thankful that BridgeAus is there to help me in my STUDENT VISA application. I didn't expect that my visa and college application was approved just that quick. A truly amazing and friendly in charged person who guides me in each step especially the help of Ms. Johanna.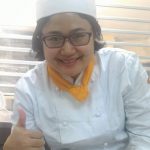 This is the start of the next phase of my journey and I thank you all!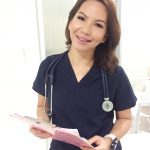 Choosing BridgeAus was the best decision I've ever made. You paved the way, opened great opportunities and made my Australia dream come true.
I would like to express my sincere gratitude to Ms. Johanna and the rest of the team for the time, patience, motivation and all out support the entire visa processing. The team have a great enthusiasm for what they do and I'm truly blessed to have known you along the journey. I wish you further success and more power BridgeAus!
Thank you so much for the help. I thought I was never going to get my visa accepted. Now I can see my wife again in a few weeks. This is really a life changer for both of us.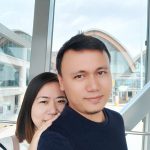 Thank you again for helping Meriam and me to get to Australia. You have the best migration agent in your company.

Thank you again.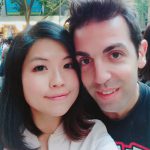 BridgeAus is a reliable migration consultancy company. They provide a well-organized plan which meets our need.
Johanna, a professional and friendly registered migration agent who I would highly recommend.
We wont forget the great service we had with BridgeAus. Competent friendly and reliable agency. They study your case, helping you for you situation. Following your step by step through your final target.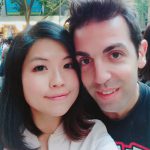 Johanna is a highly skilled migration agent who knows well her job and helps you to reach your goal.

We highly recommend BridgeAus Migration Consultancy.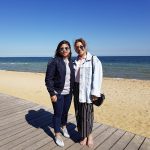 Ma'am Johanna and the rest of the BridgeAus team were very helpful. They made sure that our application and papers were correct. We are very thankful to have them as our migration consultant.
We will sure be recommending them to our friends and families.

Again, thank you for your help 🙂
Thank you Johanna and BridgeAus team for helping us out in our migration application. We were guided properly because the team is very accommodating and no questions left unanswered. All our requirements have been thoroughly reviewed to achieve minimal questions during the application process.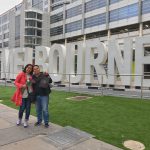 Shiela and I are thankful. We have now received our visa 190 and are about to start a new chapter in our lives in Melbourne.

More power to BridgeAus team!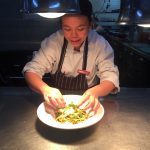 What I learned during my internship is to be creative in the kitchen because the kitchen is where you are free to create and learn new things. This internship will help me in growing and maturing in my profession. For me to be a better chef!
We will sure be recommending them to our friends and families.

Again, thank you for your help 🙂
Skills and hard work plays an important role to achieve success in this internship. I was able to enhance my skills as a cook and gain friends from different cultures.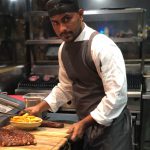 Thanks BridgeAus for this opportunity.

Got my Visa grant! Thank you so much BridgeAus team for a very smooth and fast visa approval! I'm literally speechless right now, what a very awesome news!
I recommend Bridgeaus to everyone who wants to live/work in Australia.
It is always stressful to apply for visa but with BridgeAus especially Ms. Johanna helping me throughout the journey it was never a hassle.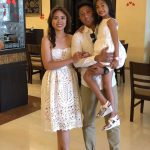 She's always there to assist or answer my questions either Facebook, email, message or call. Their assistance is just exceptional and I am very thankful that my classmate referred her. I would definitely recommend Ms. Johanna Nonato of BridgeAus for visa applications.

Thank you so much.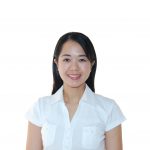 Through Johanna, I was able to find my options and the right visa for my qualifications. She guided me through the entire application process thus, it went very smoothly. Now, Iam living in Australia!
For me, it was an exceptional experience to have my visa done by BridgeAus. Ma'am Johanna and all the other staff were very supportive and they made the experience hustle and worry free.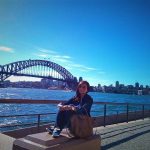 It is highly recommended! Keep up the good work!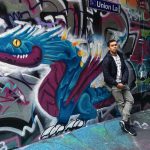 Thank you BridgeAus for all the assistance and support you've given me.
Going overseas is not an easy journey, but BridgeAus helped me to learns the right pathway and options suited for me.
My Application for PR was not an easy one, but working with Johanna made it hassle free. I was expremely impressed with the personal service, efficiency, determination, and commitment that BridgeAus provided to me.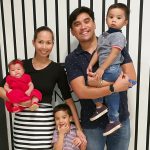 Carlos Bryan Sanchez and Family
I just cannot thank them or praise them enough for making me and my family's dreams of Australia a reality!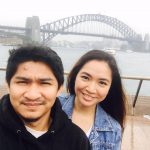 Mary Nadine Caoile-Jalimao and Ivan Lawrence Jalimao
I have told Emilene, Johanna and team that my husband and I were on the brink of losing hope, then they came along. Referred by a close friend, we immediately set up a meeting and everything was a breeze. BridgeAus is very thorough and professional, but what we love the most is their genuine concern towards their clients. Their service was straight to the point and personalized. There are no words to describe how thankful we are to have consulted the experts in Australian migration. I wish we have done this sooner.
Kudos to your team! Please continue helping people realize their dreams. Straight from the heart.
I'm really impressed on how BridgeAus handled my case
(a complicated one). From having a subsequent applicant, conflicts of working visa expiration, holiday and a pending permanency visa happening all the same time. They are reliable, gives you facts and most, they take your worries away.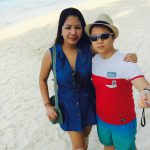 Me and my partner got our visa without a glitch. It was quick and easy.

Thanks Bridgeaus and special thanks to Johanna, the service is AWESOME!!! Cheers!!!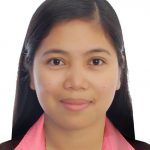 Our journey to Australia wouldn't be possible without the assistance of BridgeAus, especially Johanna. She patiently answered all my inquiries and gave the best help for us from the visa application, health insurance, school requirements to airfare tickets. It's a worry-free visa application.
We will definitely recommend the services of BridgeAus to our friends and relatives. God Bless you Johanna and BridgeAus!

Again, Thank you! From me and Sam.
I would like to say thank you so much for your help with this visa, we appreciate all your effort and time . You have really helped us out and we couldn't thank you enough for allowing the visa get approved.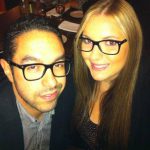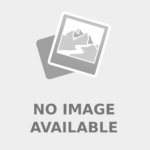 Veronica Sulbaran and Christian Newski
Migrating process is definitely not an easy task. Having to gather so many documents and present them appropriately to avoid any delays or undesired results requires a lot of time and effort. Johanna is definitely a person you can trust guiding you through out this process as she is very organized, hard work and reliable person. We will happily recommend her services.
I am thankful for having Johanna as my migration agent because not only was she accommodating but dedicated to ensuring that I got my documents ready in time for my STUDENT VISA application.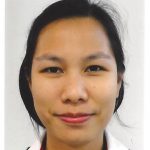 It only took 1 week for the DIAC to issue my visa!!! I commend Johanna for a job well done.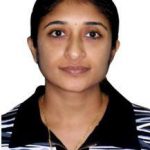 Thanks a lot for your great effort. Your service is excellent and we appreciate you for the good job you have done.
We entrust BridgeAus 100% and recommend BridgeAus in all ways.
I have been impressed with the services provided and would recommend it to my relatives and friends.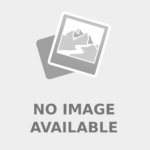 I would definitely entrust BridgeAus with the extension of my work visa and citizenship.

Thanks, Johanna for your services. It's been a pleasure working with you.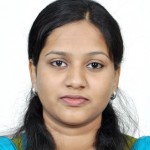 Thank you so much for clarifying all my doubts and answering all my questions patiently. Johanna is very sincere, hardworking, reliable, and a good client advocate.
I was amazed by the professional approach taken by Johanna towards all the aspects of my visa application including communication with the case officer and myself.

I would definitely consider Johanna for my future visa applications and recommend BridgeAus to all my friends and family.
Acquiring your immigration services was one of the best deals I ever made. I am very happy and satisfied with the services rendered. I did not expect that my 457 VISA would be released for only 3 days.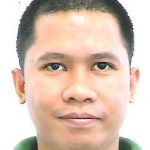 I would really recommend BridgeAus to anyone who would like to come and stay here in Australia. I will definitely get her services again for my permanent resident visa application.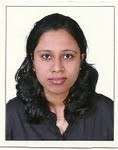 I had a good, personalised service from BridgeAus with a commitment to achieving visa within a short time frame.
Johanna was also fantastic in her quick response to my questions and queries. I will definitely entrust BridgeAus to work on my future visa.

I have already enthusiastically recommended you to more than a few of my friends and relatives.
I am very satisfied with the work of Johanna Nonato. In fact, the reason why I hired her service was not because of BridgeAus but I personally witnessed the miracles that she is capable of with regards to visa applications.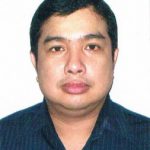 She is hardworking, trustworthy, a client advocate, thorough and sincere. I will definitely consider her any visa requirements I may need in the future and I have no qualms in recommending her to my family and friends.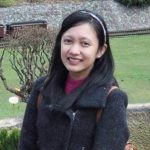 Ms. Johanna made the complex process of migration easier to understand.

She answers all questions promptly and presents opinions with utmost consideration of my situation and of what is feasible. She gives details on specific requirements in every stage, continuously follow-up with what had been achieved and subsequently sets goals.
I am very positive about the services BridgeAus has been offering and I will definitely recommend it to my family and friends who want to come to Australia.
Meeting Ms. Johanna and being her first client is the best decision I've ever made! I got my 402 VISA granted the quickest time possible and is looking forward to get my PR soon!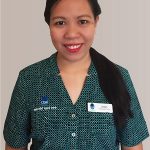 BridgeAus Migration Consultancy guided me every inch of the way, constantly updating me with the status of my application and patiently explaining about the circumstances that underlies each process. I have been recommending this consultancy to my family and friends because I have a strong faith in their excellent and genuine service.